There will be no morning sittings this week and next
Ordinary Mind Zendo was founded in 1996 by Barry Magid, a Dharma heir of Charlotte Joko Beck, and is dedicated to her vision of a psychologically minded Zen practice adapted to the needs of American students practicing in the context of their everyday lives. The zendo is a center for non-residential practice and is committed to the proposition that the Dharma can be fully practiced, realized and transmitted in the midst of lay life.
Beginner's instruction is available to those new to Zen practice, while those with many years of experience in other traditions are welcomed to join us in deepening our understanding. Please email us at contact@ordinarymind.com for more information.
---
Zen in the Hudson Valley!
Registration is now open for our Summer 2019 Garrison Sesshin which will take place from July 11th to July 14th. Sesshin at Garrison is an opportunity to deepen our practice, to gather the extended sangha, hold ceremonies and experience the beauty of the Hudson Valley. Space is limited, so please sign up when you're able.
You can register here.
---
Next Event
No sesshin currently scheduled
Daily Zazen
Wednesday 8:00AM - 9:00AM
Monday - Friday 6:00PM - 7:00PM
Saturday Program 10:00AM - 12:00PM
---
Recent Dharma Talks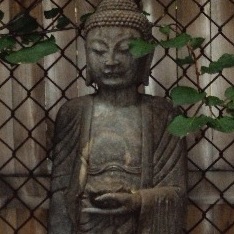 ---
Ordinary Bodhisattvas
Ordinary Mind Zendo is a non profit organization that depends entirely on the generosity of people like you for its continued existence. If sitting with us, listening to our talks, or supporting a Zen center in New York City is in line with your values, please consider making a donation here.
---
Stay in touch with Ordinary Mind Zendo
Subscribe to Our Newsletter
The newsletter will keep you up to date with our monthly schedule, sangha news, and transcribed dharma talks from our teachers.
Click here to subscribe.
Join our Google group
The Ordinary Mind google group is a place to share articles, poetry, and trade stories. To participate please email us at
contact@ordinarymind.com
Like us on Facebook
Ordinary Mind also stays in touch with the sangha and the wider world through Facebook. Like us for updates on events and words from Barry.
Subscribe to Our Podcast
We will be releasing Dharma talks and other content via podcast on a weekly basis. Check it out if you need something to listen to on your commute!
OMZ Podcast
Ask Barry A Question
Barry will answer your questions in short episodes on the podcast. For more information and to submit a question, check out the link below.
Ask Barry